5 Surprising Tips For A Glowy 3-Minute Face, From A Makeup Artist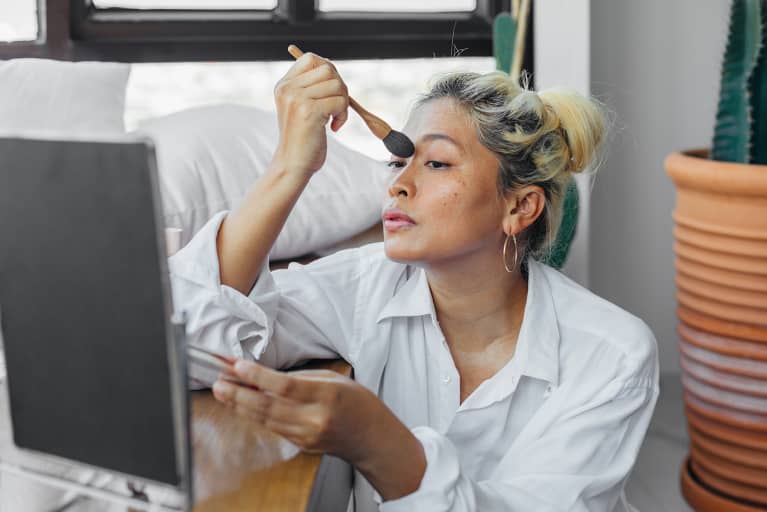 Our editors have independently chosen the products listed on this page. If you purchase something mentioned in this article, we may earn a small commission.
Clean and natural makeup is a category I can't get enough of. In the last several years, brands have really stepped up their game: Gone are the days of underperforming formulas and lackluster hues. Clean makeup options range from the bold and pigmented to elegant washes of color. And the formulas have efficacy and staying power. Truly, if you haven't made the switch to clean makeup—what are you waiting for? 
"I always felt like if you can do better for yourself and the planet, why not? And now the clean beauty industry is freaking fantastic, there's no reason not to try," says clean beauty expert and celebrity makeup artist Katey Denno in a recent episode of Clean Beauty School. "Now I would never in a million years suggest that it's fine if you don't have clean beauty skincare, and to just grab anything that's not clean. The clean market is so big—you can find anything you need."
In the episode we chat about why some may have such a personal relationship with makeup, how to build a clean makeup bag, her go-to products—and of course some expert application tips. Here, her five easy lessons for a refreshing and easy glow. 
1.

Find your go-to products. 

If you're hesitant to try clean makeup brands—for fear they won't hold up to their traditional counterparts—Denno says to just experiment, experiment, experiment.
"For people who are still looking for their perfect foundation or lipstick, well the clean beauty industry is just like the mainstream industry: There are brands that are doing it really well and there are brands that are not doing it well," she says. "It's all about reading reviews, looking at products that professional makeup artists are posting, learn from other people who are in the clean beauty space, look up #cleanbeauty on social media, you'll find tons of people doing it. It's a good time to experiment."
2.

Embrace "imperfections."

When I first started playing with makeup in high school, the primary goal was to cover up any perceived flaws. I'd tear pages out of my glossy mags teaching me about the perfect way to hide a zit or blur dark circles. Now there is absolutely nothing wrong with wanting to tend to these areas with makeup (I still do it!), but now embracing skin that isn't airbrushed-appearing is in—and here to stay. 
"One positive side of social media has allowed for body positivity for all kinds of outliers—like things like blemishes or birthmarks aren't seen as imperfections," says Denno. "I think a lot of brands have made it cool to not need to cover up your face with foundation or concealer. The makeup isn't about perfecting the skin—it's about the artistry of drawing on your face." 
"I always start with mascara because for me, mascara has been my number one thing," she says. Adding a layer of mascara can help brighten and open up the eyes—as well as make them appear larger. "Ilia's mascara is the best one on the market." (For what it's worth, I wholeheartedly agree and have waxed poetic about my love for the product too.) 
And there are real reasons to make the switch to clean, especially for mascara: Research has shown that using clean eye products may be the most critical. This is because the eye area has been shown to most readily absorb the chemicals that come into contact with the area. One study found that participants who used traditional mascara's had significantly higher levels of endocrine disruptors, like parabens and phthalates, in their systems.
4.

Use multi-use balmies.

"You'll want a clean lip balm in particular, because it's something that you're usually putting on a couple of times a day," she says. While you're at it, find a clean option that can achieve multiple purposes. 
"Axiology has been making lipsticks for years, but they just launched Lip-to-Lid Balmie. They are the most eco-friendly little crayons," she says. "They're super cute, add a pop of a bold color that looks great on every skin tone, and there are so many colors to choose from. So just find something that looks good on you and that you like, and then just swipe on your cheeks, swipe on your eyes, swipe in your lip. And it's so easy to wear. It's totally great for the novice."
In the age of video calls and social media photos, shine is your friend: It helps add dimension and glow. "You can really load it up and you can't go wrong—you want to lean into highlighter or lean into it if you have a lot of natural face oil. If you have oily skin, use it, enjoy it, and embrace it! And for those of us who are dry as a bone, I suggest you add Weleda Skin Food," she says. "Then it's just putting them on the high plains of your face, bridge of your nose, and your Cupid's bow."
Shop the routine: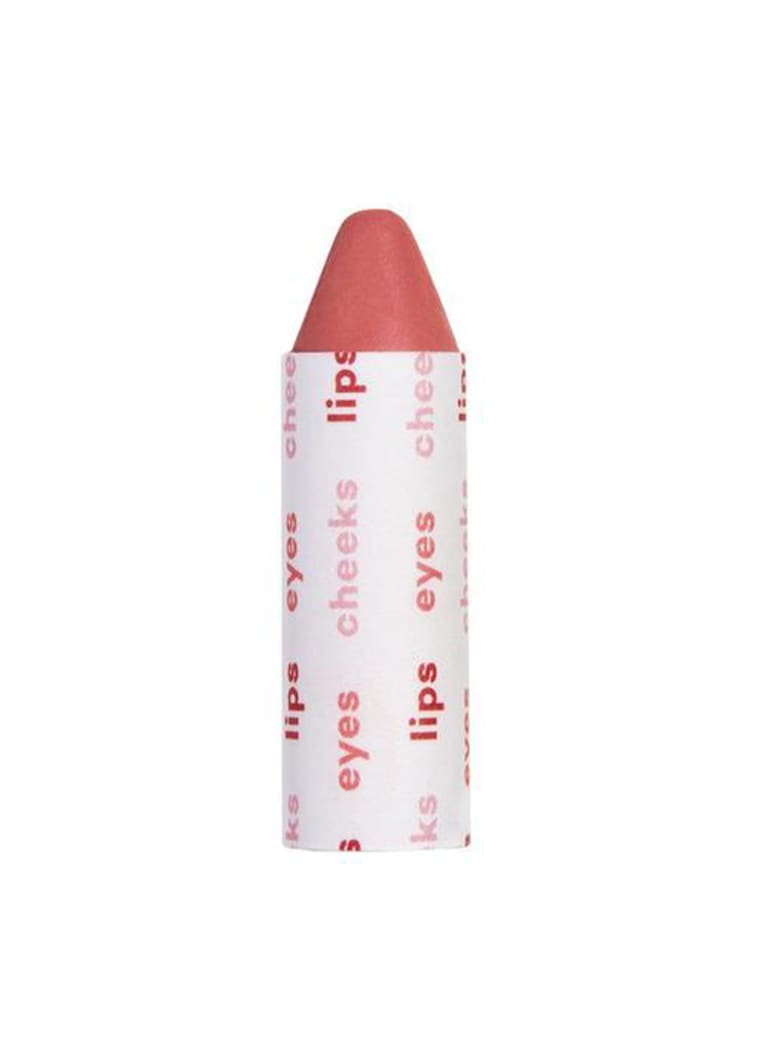 Axiology Lid-to-Lip Balmie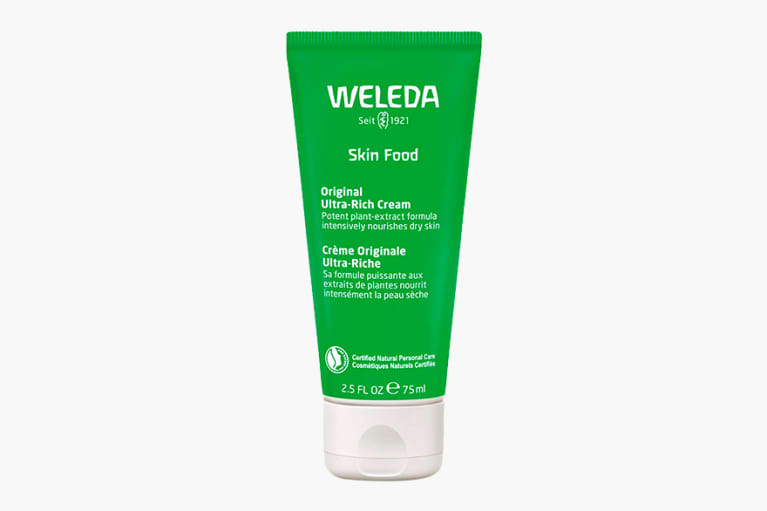 If you're looking for more engaging beauty conversations, listen to our new beauty podcast, Clean Beauty School. Subscribe on iTunes, Google Podcasts, or Spotify.
https://www.mindbodygreen.com/articles/tips-for-finding-a-5-minute-clean-makeup-look
Read The Full Article
This Content Was Originally Posted At:
https://www.mindbodygreen.com/articles/tips-for-finding-a-5-minute-clean-makeup-look