A Makeup Artist's 2-Step Hack To DIY Your Own (Better) Bronzer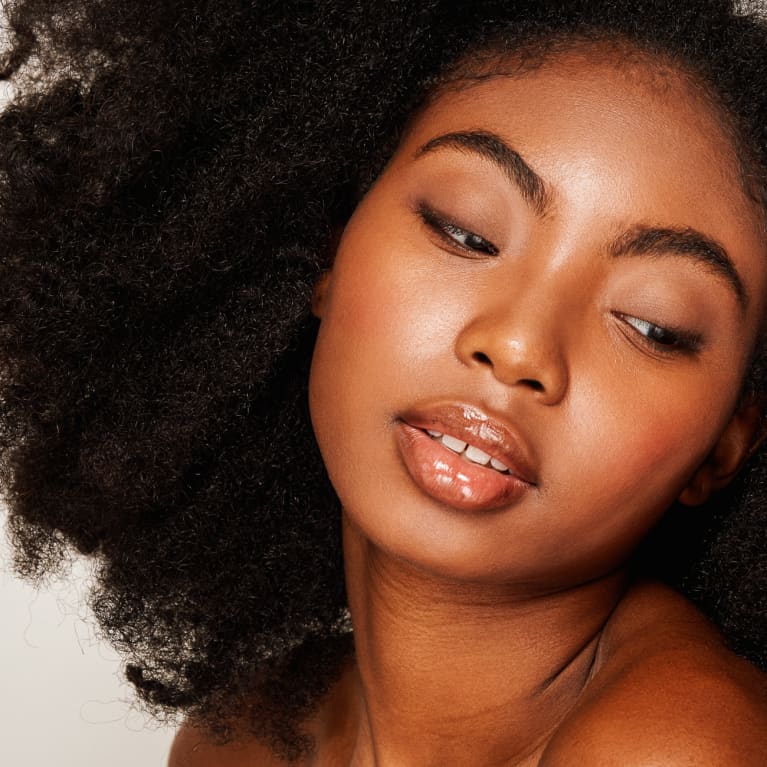 Our editors have independently chosen the products listed on this page. If you purchase something mentioned in this article, we may earn a small commission.
December 25, 2020 — 13:20 PM
Bronzer is, without a doubt, a winter beauty staple. Just a touch of product can help you transform into a glowy, sun-kissed somebody, even though you haven't stepped foot on a beach in months (because, you know, quarantine). But selecting the right bronzer is tricky: You want a product that offers just the right amount of pigment, without depositing an orange tint or overdoing it on the shimmer. So, says celebrity makeup artist AJ Crimson, why not create your own? 
It's so easy to DIY your own bronzer (a mere two ingredients!), plus, the process is quite literally in the palm of your hands, so you can customize it to your desired level of sheer. No streaky shades here. 
How to make a DIY bronzer. 
Crimson's confection is like a cream-powder hybrid; it has almost a paste-like consistency, he says, that glides onto the skin with ease and dries down in seconds. Get glowing with just two ingredients, in four steps: 
Grab a setting powder in a deeper shade, and pour some loose powder into the cap. 
Take your face oil (Crimson uses this jojoba and squalane number, but any moisturizing oil you have on-hand will do), and mix in 2 to 3 drops with the powder. 
Combine the two together with a brush, until it forms a paste. It should be blendable but not too slippery, so feel free to add more oil if you find the powder starts to dry out. (Crimson started with 3 drops, then added a few more as he mixed.)
Paint the mixture onto your skin in the places you typically like to deepen—on your hairline, cheekbones, and along your jawline. Buff the bronzer with a brush until it blends. 
And there you have it: a DIY bronzer that looks naturally sun-kissed. "It's not too watery or slippery," Crimson notes. "It glides on the skin and once it absorbs, it literally just starts to mattify itself." Since powder's main job is to soak up oil, it yields a really nice glow that's not too sheen, almost like you're applying and setting your makeup in one fell swoop.
If you're in the market for a new bronzer, check your cosmetic bag: You may have all the tools you need at your fingertips already. According to Crimson, creating your own bronzer isn't just easy—it lends a seamless application that you can customize to your liking. Simply add in extra oil for more of a sheer glow, or keep the ratio as-is for a richer hue. The ball's in your court, and the bronze is next-level. 
Read The Full Article
This Content Was Originally Posted At:
https://www.mindbodygreen.com/articles/diy-bronzer