The Best Horror Movie To Stream This Valentine's Day
There are a lot of romantic horror movies. There are even regular horror movies that I consider romantic because I'm a creepy horror fan. For instance, I happen to think this Billy Loomis line from Scream (1996) is one of the most romantic pieces of dialogue in horror history: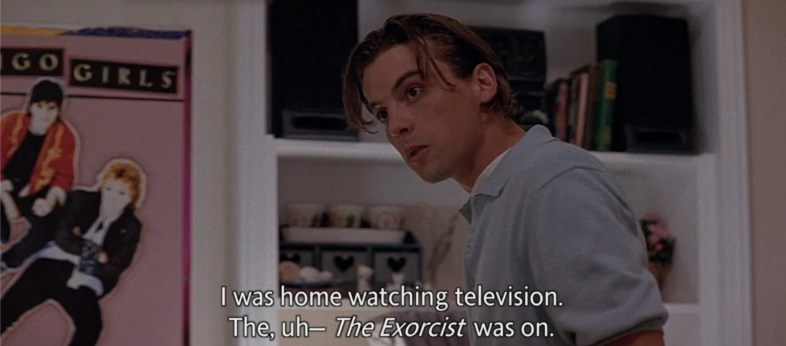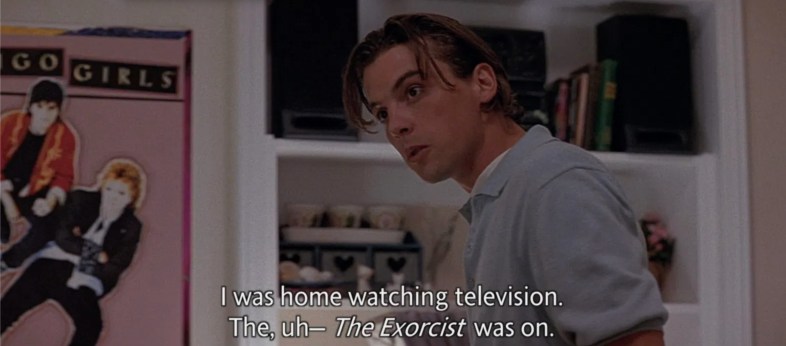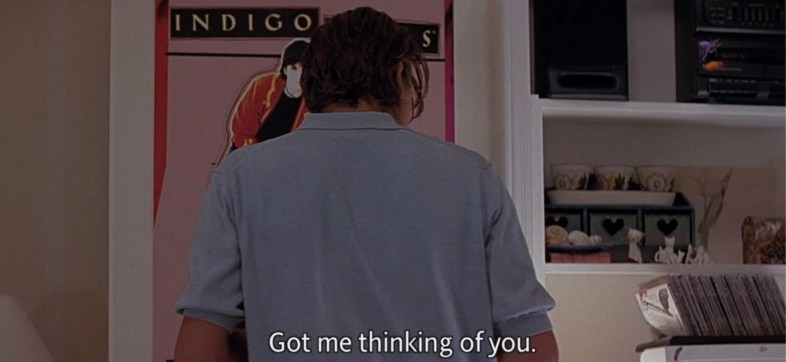 Really makes you miss your psycho killer ex, huh?
For people looking for a more overtly romantic horror movie to watch on Valentine's Day, Honeymoon (2014) is a really good love story with a really twisted ending.
Honeymoon is about two newlyweds, Bea and Paul, who arrive at Bea's family's remote lake cottage where the couple plans spend their honeymoon. The first night of the trip, Paul wakes up in the middle of the night to find Bea missing from bed. He eventually finds her in the woods outside the cabin, completely nude. The couple decides that Bea was just sleepwalking. After the incident, Bea appears to be disoriented. Paul finds her practicing basic skills and keeping notes about herself and Paul. Paul is also disturbed by a strange light in the woods.
Unlike most movies, this couple seems to actually love each other. It's really sweet. Until it's not.
Here's the trailer:
Harry Treadaway, who stars as Paul, talked to Collider about the relationship at the center of the movie: "The story revolved around this universal identifiable fear that we must all have, at some point, when you commit yourself to being with another person, to have and to hold until death do us part. It's a huge thing. I just felt like it was a brilliant examination of what would happen, if the person that you trusted implicitly and thought you knew every follicle and pour of, inside and out, started to not be that person anymore, inside."
Director Leigh Janiak co-wrote the script with Phil Graziadei. The writing duo has since moved on write and direct three horror movies based on the young adult novel series Fear Street by R.L. Stine. Those three movies will appear on Netflix next summer.
Honeymoon is currently streaming with paid rental on Amazon and YouTube. If this doesn't sound like your speed or you are looking for something that's free and already streaming on Netflix, you can see the best of what's streaming for horror this weekend here.
Your Heart Will Heal—A Gentle Guided Journal For Getting Over Anyone, by Chrissy Stockton, will help you uncover inner peace and the strength to move on. Process every stage of your breakup: shock, denial, grief, sadness, insecurity, and anger while feeling supported and loved through your pain. Make this guided journal your trusted friend during your journey to feeling whole again.
Could Your Symptoms Be Hidradenitis Suppurativa (HS)?
When pimple-like bumps or boils start showing up in areas where skin rubs together, you may question what's going on with your body. Take the quiz to see if your symptoms may be HS—a chronic inflammatory skin condition that may be linked to the immune system.
Please note: This quiz is not meant to diagnose patients with HS. After completing this quiz, please talk to your dermatologist about your answers as soon as possible.
US-IMMD-190177
US-IMMD-190177
Read The Full Article
This Content Was Originally Posted At: