This Surprisingly Low-Lift Hack Will Make Your Summer Glow Look All Natural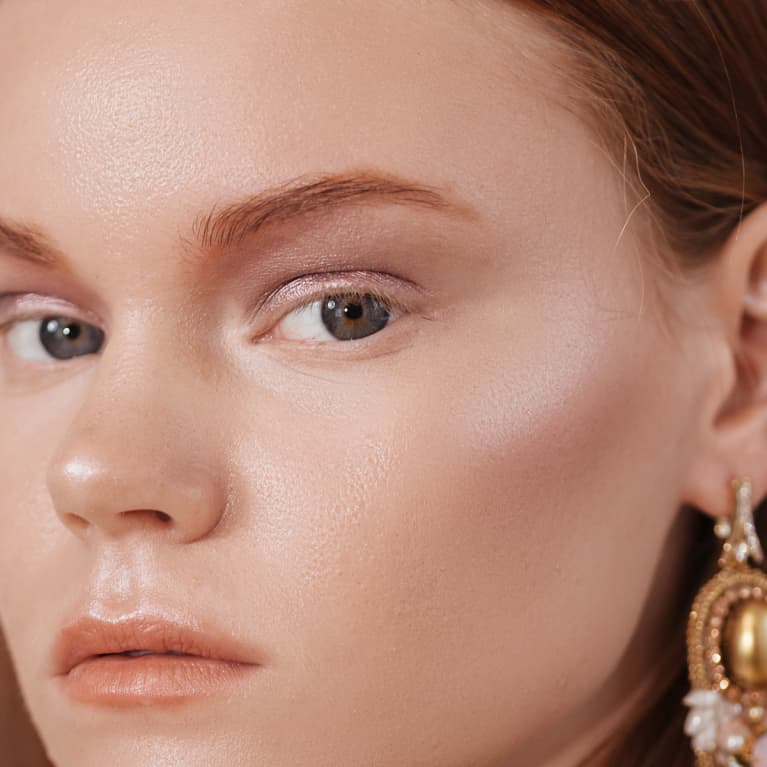 Our editors have independently chosen the products listed on this page. If you purchase something mentioned in this article, we may earn a small commission.
When you hear the phrase "natural highlighter for summer" tossed around, you may think: Um, isn't that just sweat? Yes, technically embracing the sheen of glistening skin is the most low-lift way to procure a natural-looking highlighter, but sometimes we don't want to shine all over—just in the right places. 
Enter, a helpful hack from makeup artist Criss Scortezz. In a recent TikTok, he explains how to make the "best customizable liquid highlighter," one that withstands the summer heat and toes the line perfectly between glowy and greasy. 
How to make a customizable liquid highlighter. 
The best part? You only need two products: a cream highlighter (we love this Luminizer by RMS), and a high-quality face oil. Jojoba or grapeseed oil in particular are especially lightweight and perhaps top choices in the thick summer heat—but see here for all of our go-to picks. 
Once you have your supplies ready to go, follow these tips for the DIY trick: 
Apply a few drops of oil ("I'd say three to four," says Scortezz), and a little smear bit of highlighter onto the back of your hand. 
Swirl the two together to combine until you reach your desired intensity. Feel free to add more highlighter for a megawatt shine; less highlighter will read more sheer. Scortezz samples both options, and each is equally radiant—it just depends on the amount of glow you're after. 
Next, apply your DIY product: "If you're putting this over makeup, use a sponge," says Scortezz, as it's easier to keep from smudging your base products. On a bare face, feel free to fingerpaint. 
Liquid and cream makeup products are go-to picks in warmer weather. On those toasty summer days when the very thought of applying makeup makes your pores clog? You'll want formulas that melt into skin upon application without appearing caky. That's where this highlighter trick comes in: You customize the formula based on how much color payoff you want, and the oil-slick shine looks naturally light-reflective on your skin. 
The only thing to keep in mind is to make sure your highlighter is, in fact, oil-based: Water-based products do not play nice with oils. Other than that, customize however you please. 
Applying highlighter in the summer is a delicate dance. This hack lets you customize the look depending on your desired level of shine (and your level of sweat). The result oh-so natural: Think of the slight sheen you may get after a summer evening stroll, not the slippery, I just sprinted four miles in this heat type of gleam.
https://www.mindbodygreen.com/articles/how-to-make-a-customizable-liquid-highlighter
Read The Full Article
This Content Was Originally Posted At:
https://www.mindbodygreen.com/articles/how-to-make-a-customizable-liquid-highlighter